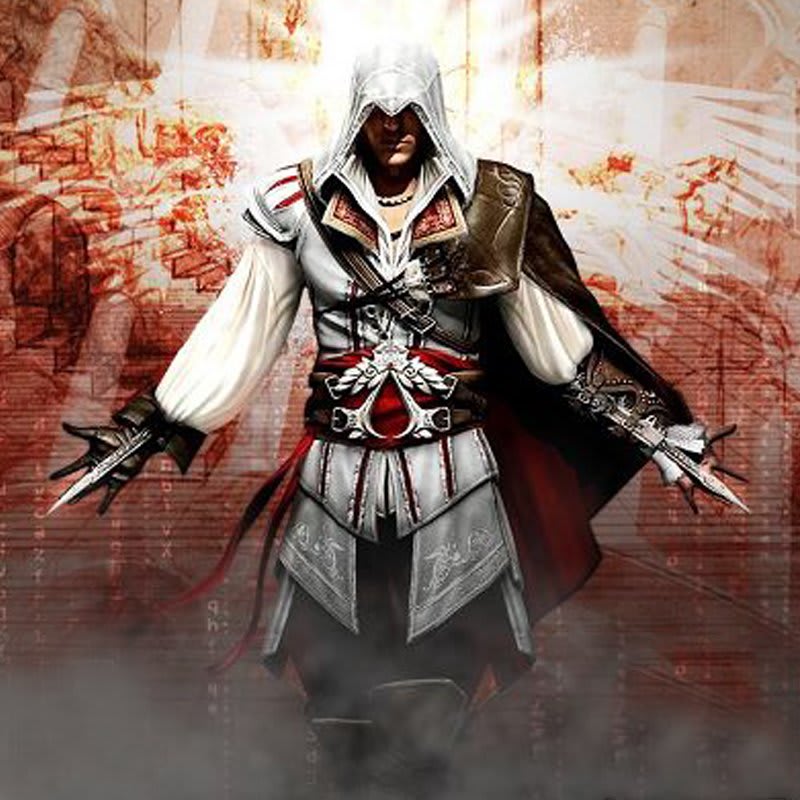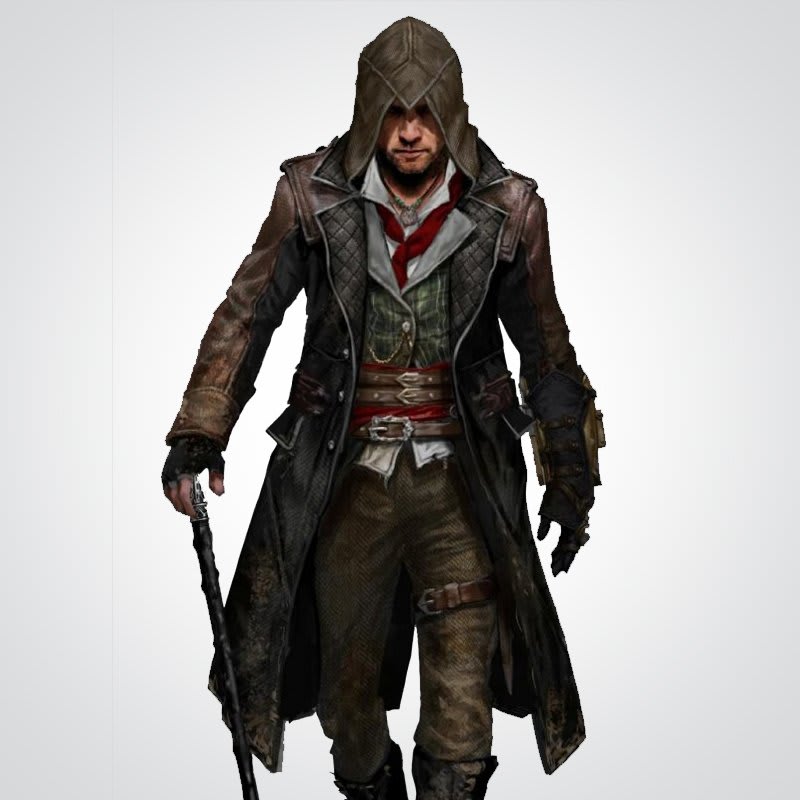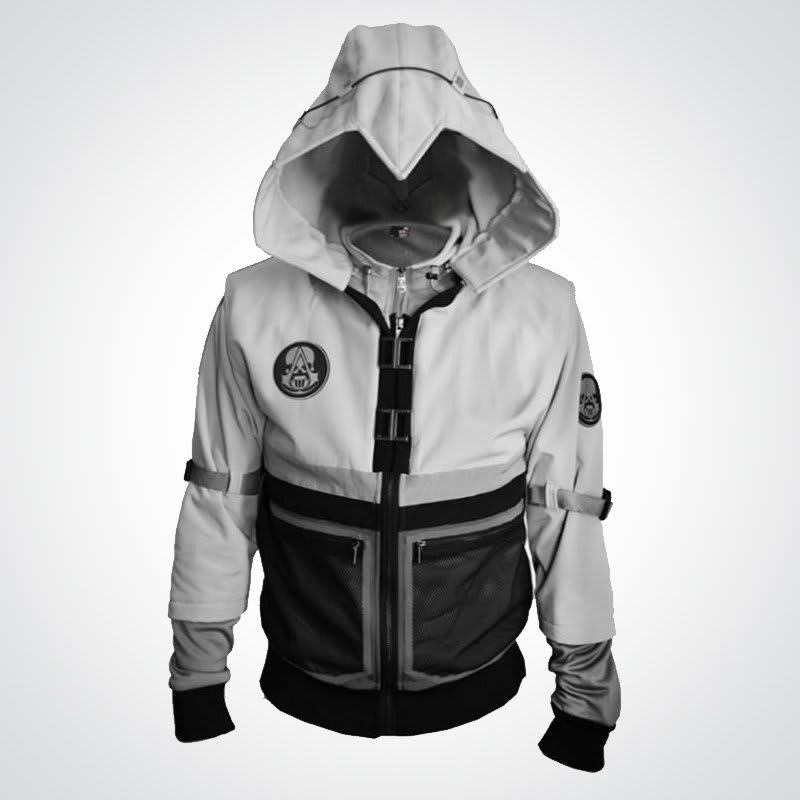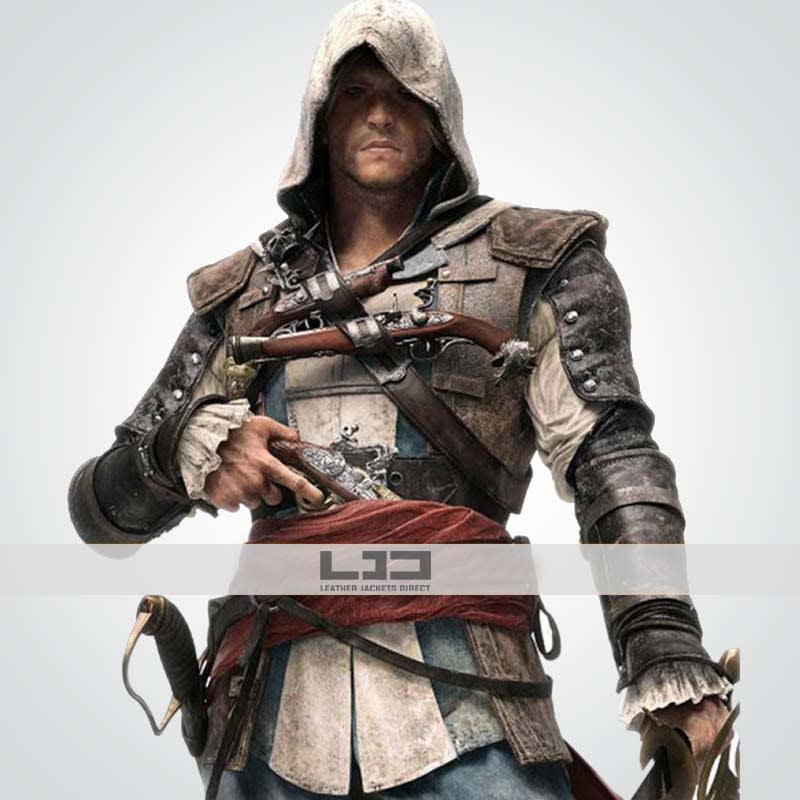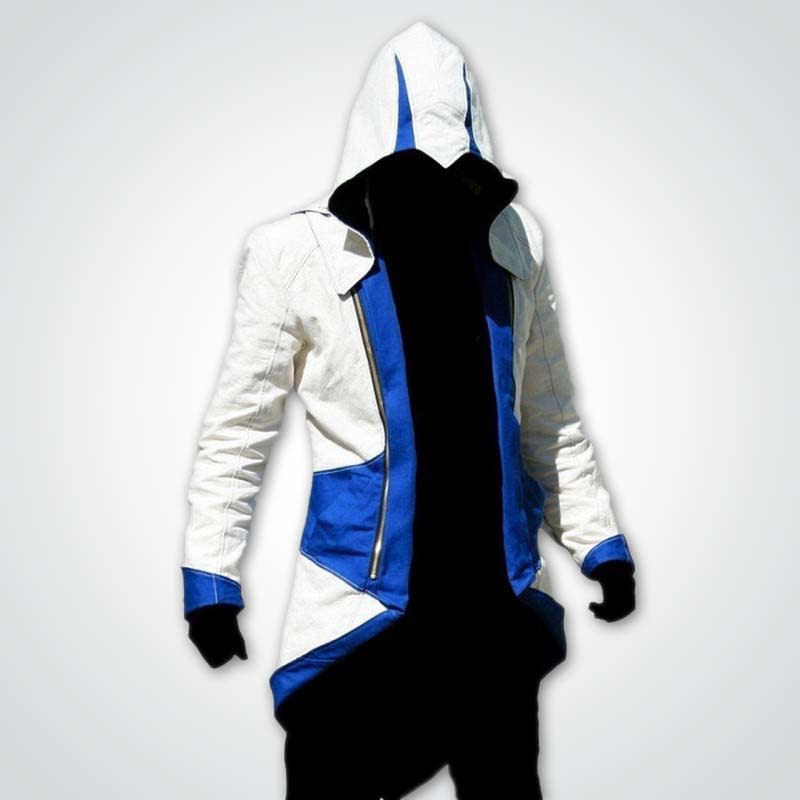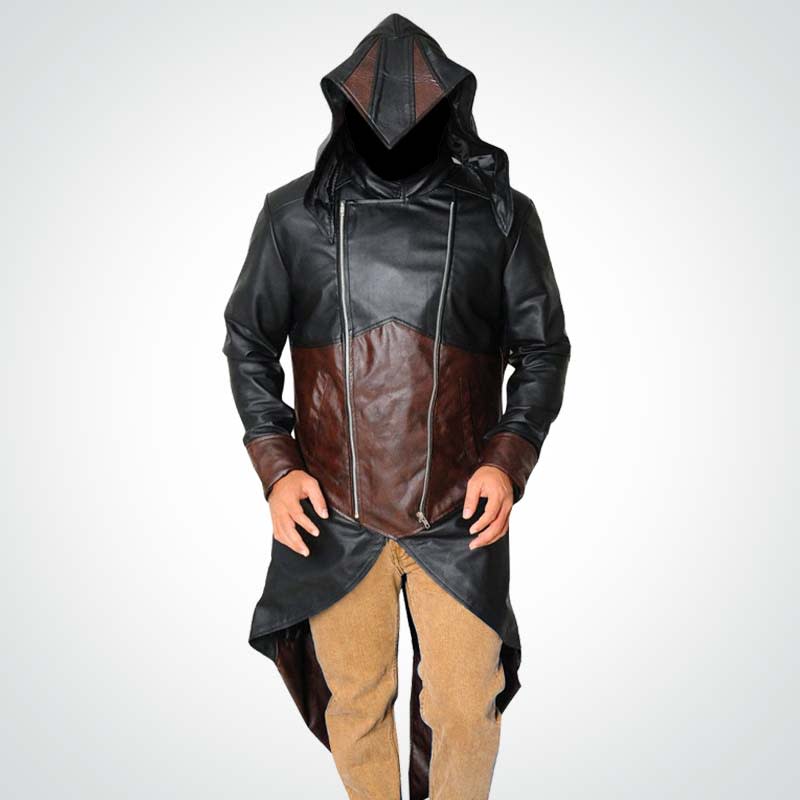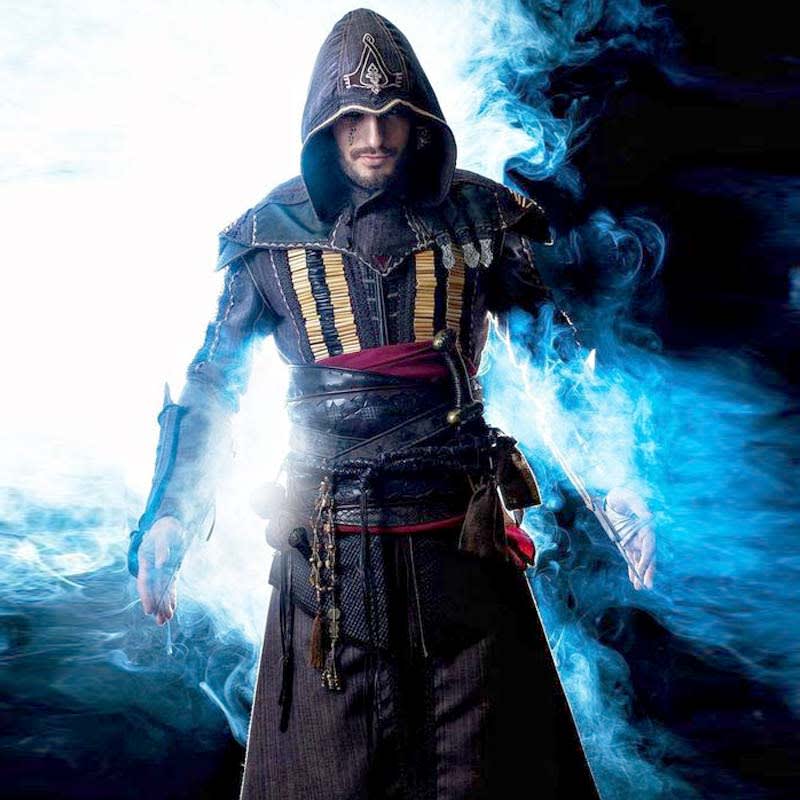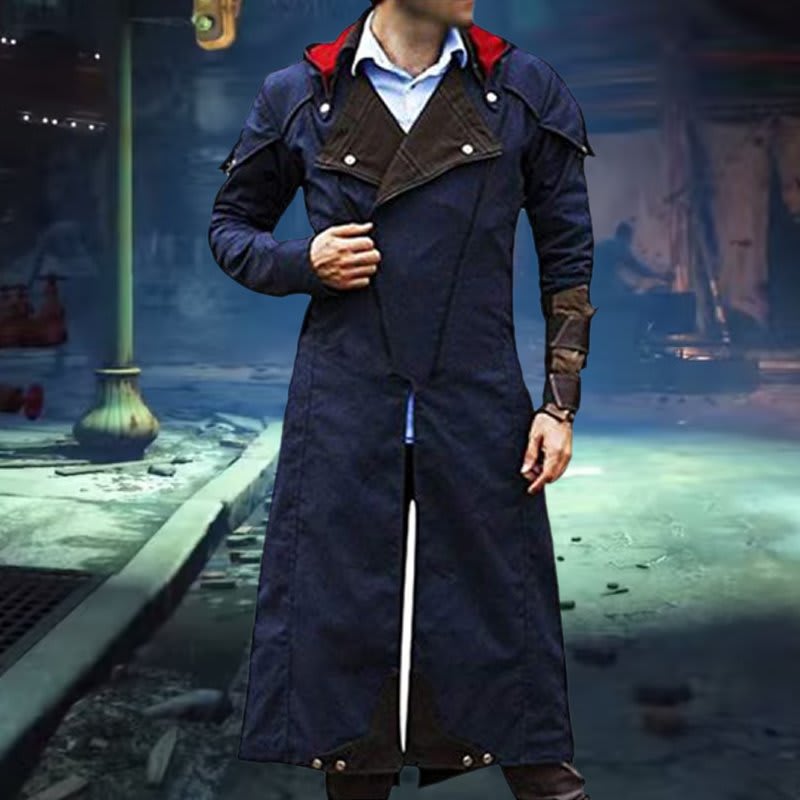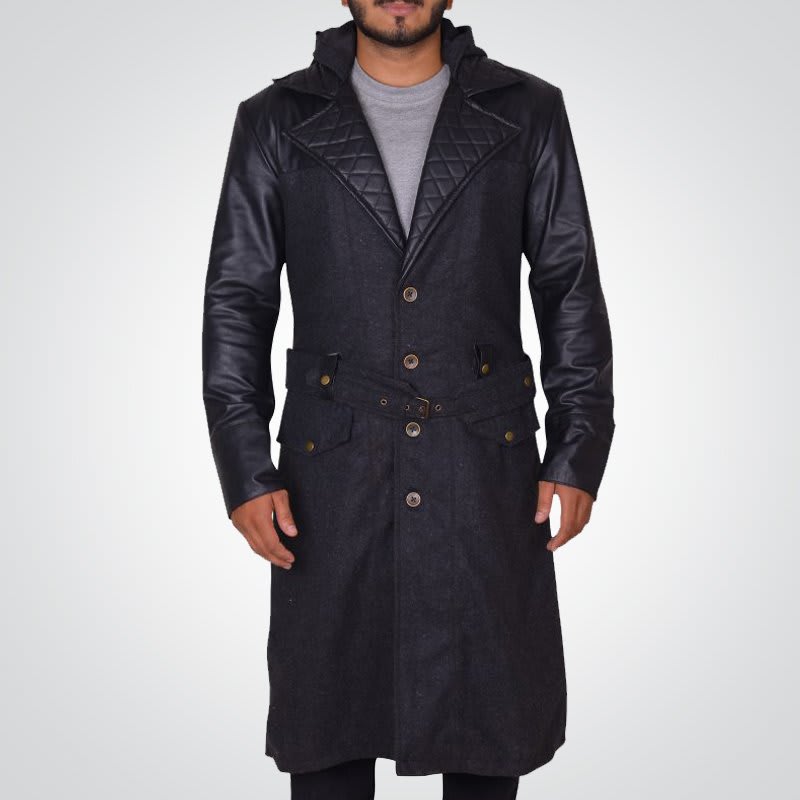 Assassin's Creed Aguilar, Callum Lynch Leather Movie Coat
If you are a movie or game lover, enter the world of assassins with the movie adaption. This Assassin's Creed Aguilar Callum Lynch Leather Movie Coat brings out the fighting spirit inside you. Callum Lynch power-packed performance in this super hit movie captured his fans attention. The people have become mesmerized not only by the amazing acting skills and best performance of Michael Fassbender but also the unmatched costume designs. In this movie, he enters a mysterious machine that transports him into the body of his ancestors to unlock the hidden mystery. The coat is made up of a superior quality leather jacket and lined with comfy viscose material.
The front is uniquely designed with front closure with a belt that gives a smart slim fit look. The preeminent choice of grey and brown color is an exceptional feature to accentuate your complete appearance. Full-length sleeves are crafted with fitted cuffs to give you a comfortable layering. The patchy effect with precise detailing is the feature that enhances its appearance.
Product Description
* Grey and Brown color.
* PU leather.
* Full length sleeves.
* Viscose lining inside.
* Front closure with Belt.
We Design your need with 100% pure leather and perfect replica of Assassins Creed. This Assassin's Creed Aguilar Coat comes in black and Brown color and packs interior viscose lining along with pocket wrap inside. It comes in a variety with full sleeves as well as a front closure that is tie using belts and buttons. Designed with lapel collar this coat also features a hood on top. All of this makes Assassin's Creed Coat a classic piece of clothing. Lump together with his creed today by ordering the all new Assassin's Creed coat on Leather Jackets Direct UK.