YOU MAY LIKE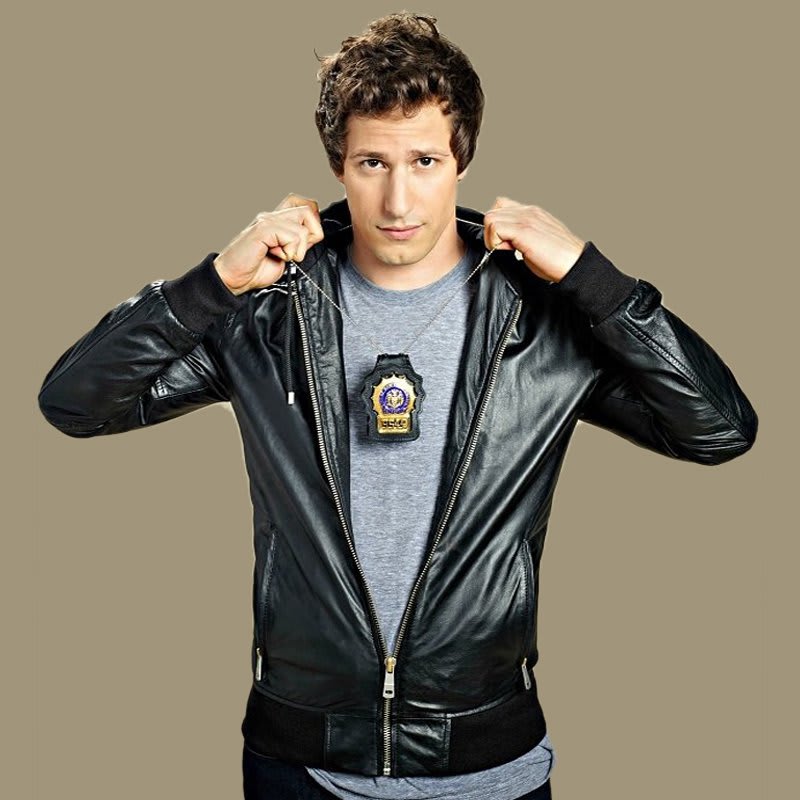 Brooklyn Nine-Nine Rosa Diaz Black Leather Jacket
Leather Jacket direct Brooklyn Nine-Nine Rosa Diaz leather jackets for men and women. This Black Leather Jacket wear in the most favorite movies in the USA and Canada and Europe in Brooklyn Nine-Nine TV Series. This Designer Leather Jacket is the exact replica of the one worn by the lovely Stephanie Beatriz in the show.
Brooklyn Nine-Nine Season 5 movie first part came in (2000) but l Rosa Diaz Brooklyn 99 Leather jacket is still famous and most trending leather jacket till up to date (2021) This smart and tempting leather outfit has been inspired by a badass detective from the famous American sitcom. The hot and beautiful Stephanie Beatriz played her part as "Rosa" Diaz in the show and appeared as a tough personality. She flaunted a dapper style view wearing this classy leather jacket we brought here to admire.
Brooklyn Nine-Nine Stephanie Beatriz Leather Jacket
Brooklyn Jackets is made up of 100% Genuine Leather material and is highly durable and Long-Lasting. Internally lined with viscose makes it comfortable and easy for everyday use. Brooklyn Nine-Nine Rosa Diaz has a New collar shape lapel style with a zipper style. Pocket zipper, waist zipper, and inside zipper. Full-length sleeves with zipper closure and also available in snap-tab cuffs. that exempts the tension of fittings it gives the best fitting. we also offer Brooklyn Nine-Nine Leather jackets in custom sizes and different colors included Black Brown Tan leather Black leather jackets wear on different occasions like parties causal and Bike riding.
Most trending Jackets
Brown Biker leather jacket for Women
Product Specification:
TV Series: Brooklyn Nine-Nine
Celebrity: Stephanie Beatriz
Character Name: Rosa Diaz
Material: Faux Leather and Sheepskin Leather
Inner: Viscose Lining
Collar: Shirt Style with Lapel Collar
Front Closure: Asymmetrical Zipper Closure With Belt
Pockets: Four on Chest, Two on Waist and Two Inside
Full-Length Zipper Cuffs
Design: Epaulets On Shoulders
Color: Black and Brown