Ryan Reynolds Tan Brown Bomber Leather Jacket
Apparel Characteristic: 
The LJD maker has put a professional team in the making of this Ryan Reynolds Tan Brown Bomber Leather Jacket. The apparel is crafted with High-Grade real leather material. The overall outlook of the apparel is made in a very comprehensive way whilst keeping the comfort and durability aspects intact. The apparel can be made custom according to your given size parameters, which fits perfectly.
Product Specifications:
Material: Premium Quality Leather
Color: Tan Brown
Outer Shell: High-Quality Sheep Leather
Inner Shell: Quilted Viscose Lining
Closure Style: Straight YYK Zipper
Collar Style: Straight-Up Collar
Cuffs Style: Ripped
Inside Pockets: Two
Outside Pockets: Two
Ripped Hemline
HOW TO CHECK SIZING FOR MEN
To get the perfect fit you need to understand the sizing properly. It's not so difficult understanding your sizes. Just need to grab a measuring tape and check the below tips. This will help you to understand. If you select CUSTOM sizing then this is the best way. Make sure that somebody else helps you in taking the sizes.
Always keep your measuring tape rigid. Do not bend or stretch yourself while taking the sizes. Keep yourself erect. You got two options either compare your standard US size or else send us custom sizing.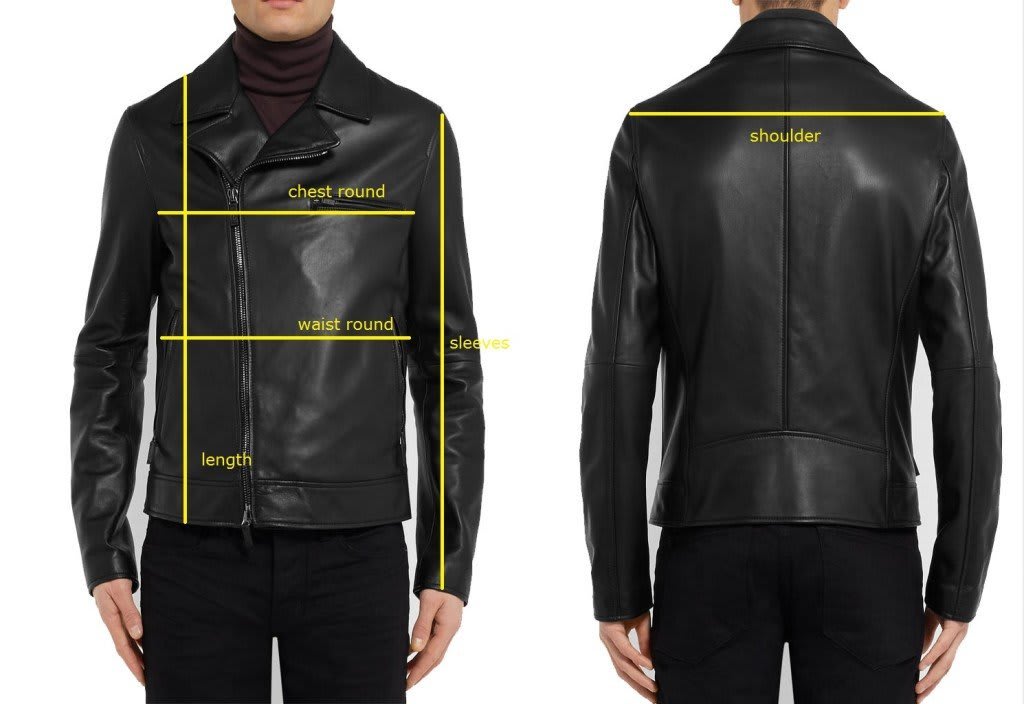 LJD sizes are designed to fit the following body measurements:
Some styles may vary from these measurements but you can still use them as a guide.
Please kindly email us (info@leatherjacketdirect.co.uk) your body measurements (chest, waist, hips, shoulder,arms, length) for us to make sure that we are shipping you the right size for your order.